Kansas City's Premier Luxury Pool
& Outdoor Living Company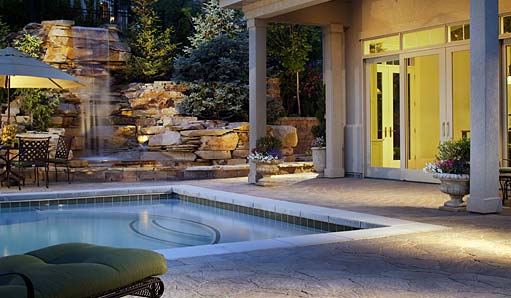 Hello and welcome to Pure Blue Luxury Pools and Outdoor Living! We offer a multitude of services specializing in Pool & Spas, Paver Installations and Outdoor Living Areas. Quality and customer satisfaction are our biggest concerns. We strive to be the best and will do whatever is necessary to meet your outdoor needs. With our team of professional and highly knowledgeable contractors, you can be assured that your getting the latest in outdoor living trends!
Hardscaping Services
Let us know how we can be of service to you! It is always our goal to turn your outdoor dreams into a reality! We offer our clients a wide range of services including outdoor kitchens, retaining walls, irrigation, masonry, water features and pergolas. Call, email, or visit us at the office our contact information is located below. We look forward to hearing from you soon.
Learn More